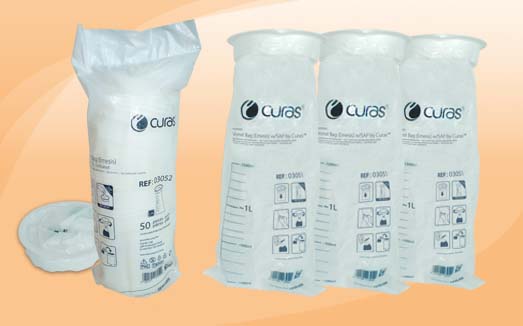 As part of our strong product range, medical consumables play an important role.
The Curas Vomit Bags are being promoted and used by end-users and patients across countries and continents, and the innovation by Curas in the fields of fluid absorber is an integrated part of our product specification.
By applying SAP by Curas raw material inside the vomit bags, we help improve – significantly – the compliance factor in the field of nosocomial control. It is a known fact by healthcare providers that the spread of bacteria via uncontrolled fluids and poorly designed & used medical appliances is a huge burden on medical treatments. In contrast; the Curas design provides a safe solution and we invite our customer to experience the benefits.