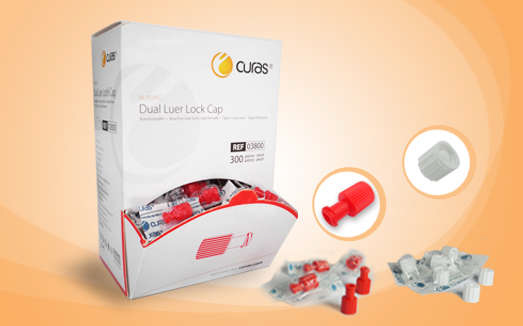 Curas is committed to providing our highest quality and developing range of intravenous therapy products for everyday use throughout modern medicine. The significant market participation of the important dual luer lock caps, the male caps and the female caps; are forming the core of an ever expanding range.
By means of offering the best-of-class Curas WardPak™ unique Compact Dispensing Box we are securing that nurses and doctors can correctly identify the correct medical device, as well as taking good care of the products throughout transport, storage and facility distribution; ensuring that the product reaching the hands of the healthcare professional will be well protected all the way from high-spec machine to patients' bedsides.
We welcome you to review and study the Product Datasheet files which can conveniently be viewed or downloaded in pdf version, and throughout the curas.com website.