10 July 2017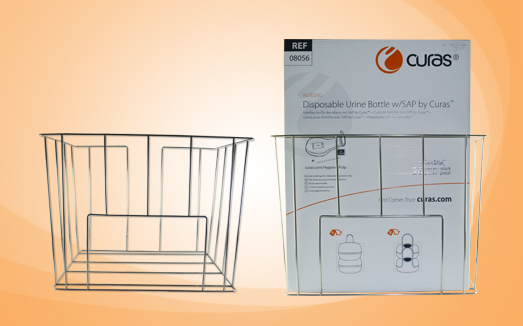 Curas has a clear commitment to assist hospitals, nursing homes and other health related facilities to benefit from the introduction of clean, cost-effective and disposable urine bottles. And, as a very unique feature for the Curas product line; the urinals are pre-loaded with SAP by Curas™ fluid absorber.
In order to fully see and understand the product solution; Curas is proud to present a new introduction kit:
A special carton combining the all-new Stainless Steel Wall Rack (REF 11500) and the updated Disposable Urine Bottle w/SAP by Curas™ (REF 08056).
The new demonstration set, ready to bring to the clinical demonstration situation and fully ready to be used in a real patient-driven customer case, is ordered as REF 99865 Trial Set, and it is provided to you via the Curas Logistical Hub in Belgium.