Bed & Fracture Pans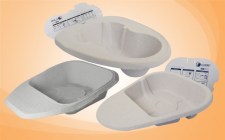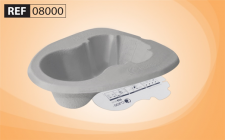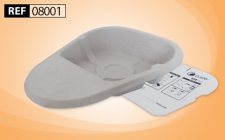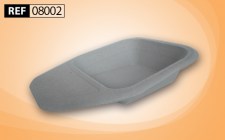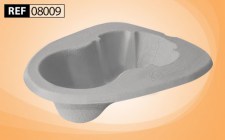 Description
Description
The complications associated with patient toileting are vast and complex. The implications of getting it wrong and having poor policies and practices are very significant, and most modern day healthcare facilities and patients themselves are fearful for nosocomial outbreaks and the spread of e.g. E-coli or C-diff.
Reusing bed pans and slipper pans, including the washing and decontamination in automatic washing machines and equipment, is not risk free. Curas Hygiene Pulp (TM) has as its center of activities; a modern and user-friendly range of disposable bed pans and slipper pans.
Used in the high-density care situation they are an essential part of improving the standard of care, and the advantages in terms of staff risk & time are also important elements in selecting the all-disposable range.
Due to the elevated risk-levels associated to the human waste; Curas always recommends using a SAP product to absorb any liquid volume inside the bed pans or slipper pans.
Packaging
REF 08000
QTY
Single Pack
-
WardPak™ ( Inner Bag )
50
Outer Carton ( Case )
150
KG per Outer Carton ( Case )

~

10
REF 08001
QTY
Single Pack
-
WardPak™ ( Inner Bag )
50
Outer Carton ( Case )
150
KG per Outer Carton ( Case )

~

9
| REF 08002 | QTY |
| --- | --- |
| Single Pack | - |
| WardPak™ ( Inner Bag ) | 50 |
| Outer Carton ( Case ) | 100 |
| KG per Outer Carton ( Case ) | ~6 |
REF 08009
QTY
Single Pack
-
WardPak™ ( Inner Bag )
40
Outer Carton ( Case )
80
KG per Outer Carton ( Case )

~

6